Interested in finding out what it is like to learn via an apprenticeship? Some of our previous and current apprentices share their experiences on working for James Walker whilst undertaking qualifications.
Name: Hayden Parry
Role: Product Director, RotaBolt
I am an engineer by training and have an MEng in Engineering & Materials. Over the years I have completed a number of courses in Management including a Certificate in Management from Bristol University early in my career and I completed the James Walker Buddies course in 2013.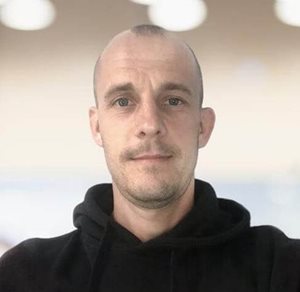 I wanted to expand the breadth of my expertise and bring it up to date and I could do this through the apprenticeship scheme to get a Chartered Management Institute (CMI) Level 7 qualification.

A large part of the apprenticeship is studying for a Master's in Business Administration (MBA) at the University of Manchester. It is a 2 year course and I am half way through. I have online lectures, lots of reading, 3 day workshops (they were virtual but now face to face which is much better) and assessments. Assessments are group presentations at the end of the workshops which normally account for 40% of the module mark and a 3000 word essay for the other 60%.

I am applying my learning in my day to day job and also through taking part in new activities, especially the Service Level Agreement (SLA) project that is part of the Focus for Growth stream of the latest James Walker Strategy.

My aspiration is that by completing the apprenticeship I will have expanded my skills and knowledge and this will allow me to positively contribute to the company and also position me positively for career progression.

I would recommend expanding your knowledge and skills for personal growth and career progression. It isn't easy and I have had to make a number of sacrifices to commit to the time required to complete my MBA but I am really enjoying it. The apprenticeship scheme is open to a huge range of qualifications and careers, it is an excellent opportunity for anyone who wants to take the plunge.