Interested in finding out what it is like to learn via an apprenticeship? Some of our previous and current apprentices share their experiences on working for James Walker whilst undertaking qualifications.
Name: Julie Cunningham
Role: HR Business Partner
I am an HR Business Partner at James Walker. Prior to joining James Walker, while working in HR, I studied a Certificate in Management Studies at Bradford College and Chartered Institute of Personnel (CIPD) and Development at Huddersfield University. As of March 2022, I have been a Member of CIPD for 20 years.
One of the goals I was set for 21/22 was to coach Supervisors and Managers, enabling them to reach their potential. I enquired about a Coaching Apprenticeship and was lucky that the first Coaching Apprenticeship Level 5 was available in 2021.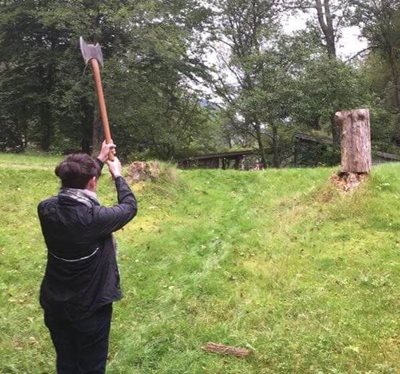 At the beginning of the apprenticeship there is a skills scan, professional development plan, and psychometric test to increase self awareness. The skills scan is reviewed with your manager throughout the year, and I have received a lot of encouragement and support from the Head of HR and Site Director throughout. The programme included five workshops, and five assignments. During the period of the apprenticeship I coached five people for a total of 100 hours. The end point assessment consisted of a knowledge test, observed coaching sessions and a professional discussion. In January 2022 I became a qualified coach, and a member of the Association for Coaching, where I have opportunities for continued professional development, and peer coaching.
I have observed coaches set goals that have improved their operational effectiveness, and progress in their careers. In turn I have observed them use coaching tools and techniques with their teams.
As part of the apprenticeship I have been delivering Coaching Skills for Managers taster sessions. The knowledge transferred, by developing Managers in coaching skills, aims to contribute to the People Management Strategy in the business by supporting people to be the best they can be.
The benefit of an apprenticeship in its current form is that it's open to anyone despite your age and stage of your career. Coaching is a life skill that is useful in work and everyday life, and I fully appreciate the opportunity that James Walker have given me to undertake this qualification.